Lots of useful information here used to be complimented with step-by-step pictorials. Over the years pictures have broken or are no longer hosted. So here is a 2016 update to removing the glove compartment for access to your cabin air filter (also referred to as AC filter) and while things are apart I show how to disable your Daytime Running Lights for non HID-equipped cars.

1. With the front passenger door open twist this clip about 1/2 turn CC until it sticks out enough to grab and pull straight out.




2. Nine (9) more points of attachment remain, these are all phillips head screws. With the compartment still closed, look underneath the bottom line of the glove door at each of the outer edges.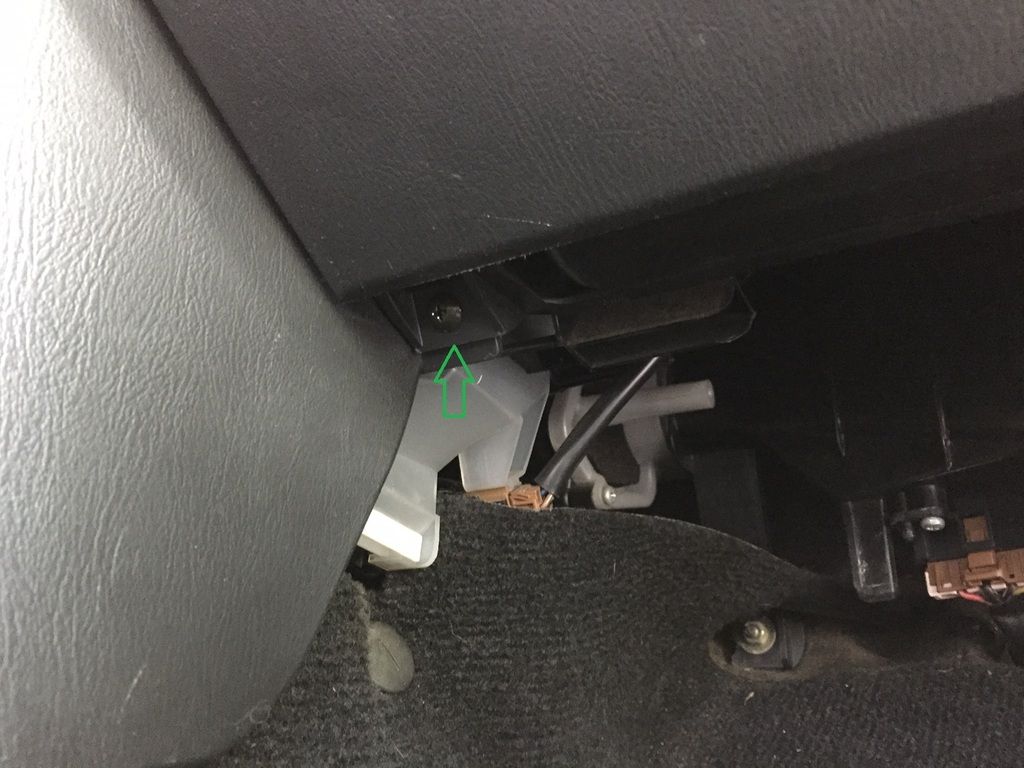 3. On the inside remove these seven (7) as marked. Leaving the top three (3) for last will ensure the assembly stays in place until the last screw is ready to come out.




4. Unhook the highlighted electrical connector from the blower motor housing. Unlatch the rectangular access port (white plastic) via the two (2) clips on the bottom edge. If your new filter is directional be sure to orient correctly. If you have a Linear and are wondering where your filter is we did not have one from the factory



If all you wish to achieve is a filter replacement stop here and reverse the steps to put everything back together. If you have halogen main headlights and wish to disable your DRL take note of the circled electronics.




5. Behind and to the right of those square relays lies a black rectangle box. A single connector (white and pale yellow in color) inserted from the bottom. Disconnect and secure it with a zip-tie for good measure.




It's that easy.