This past weekend for my birthday, my padre and I went to the Toyota350 @ Sonoma Raceway. We went on Saturday so we didn't see the actual race (watched on TV the next day though) but we got to see the Legends qualifying, sprint cup series qualifying, and the Carneros 200 pro series west race. It was my first NASCAR experience and I definitely enjoyed it! Was interesting to see them running the road course at Sonoma and since we were there on Saturday we were able to wander around and camp out different turns whereas on race day the crowds would've been much worse. Our tickets were for the grandstand but the grandstand at Sonoma isn't a great view unless you're really interested in watching the pits or you're there for a drag racing day. After we got to the grandstand and wandered around the paddock for a bit we headed up to turn 2 and 3 were we hung out for the remainder of the day. More action up there than at the grandstand. Here's some pics I took from the day!



Legends qualifying – seen from turn 7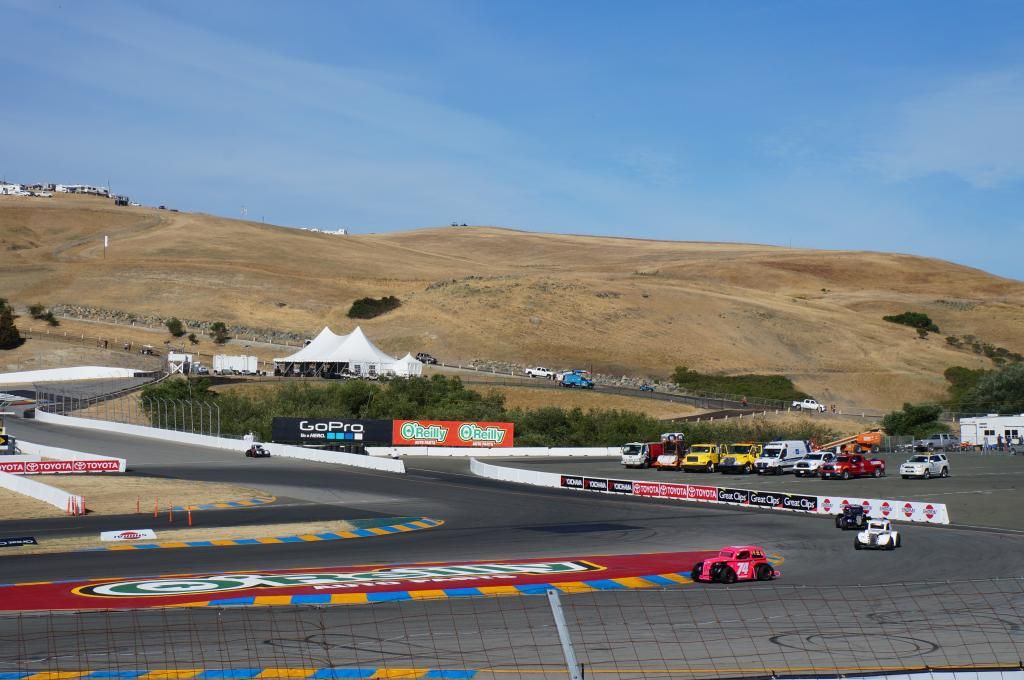 Serious camera equipment for raceday!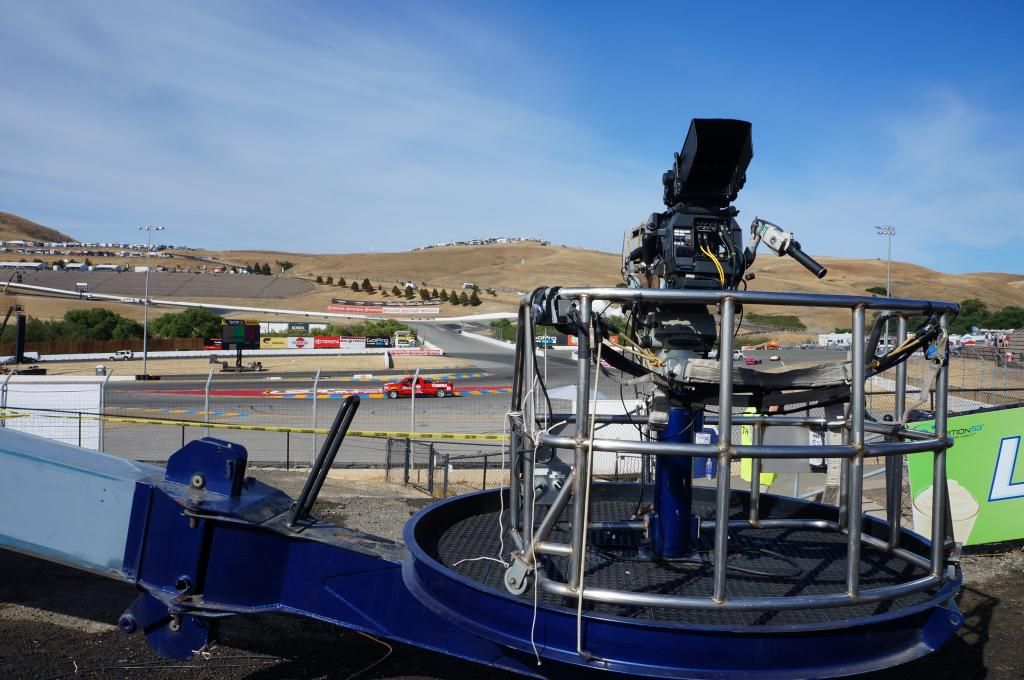 One of the Legends cars up-close. Small little things, powered by a Yamaha 1200cc engine


Crowded paddock – I couldn't imagine what this would be like on raceday! Glad we went on Saturday to avoid the crowds and parking mayhem


Pit lane & the Carneros 200 cars lined up from the grandstand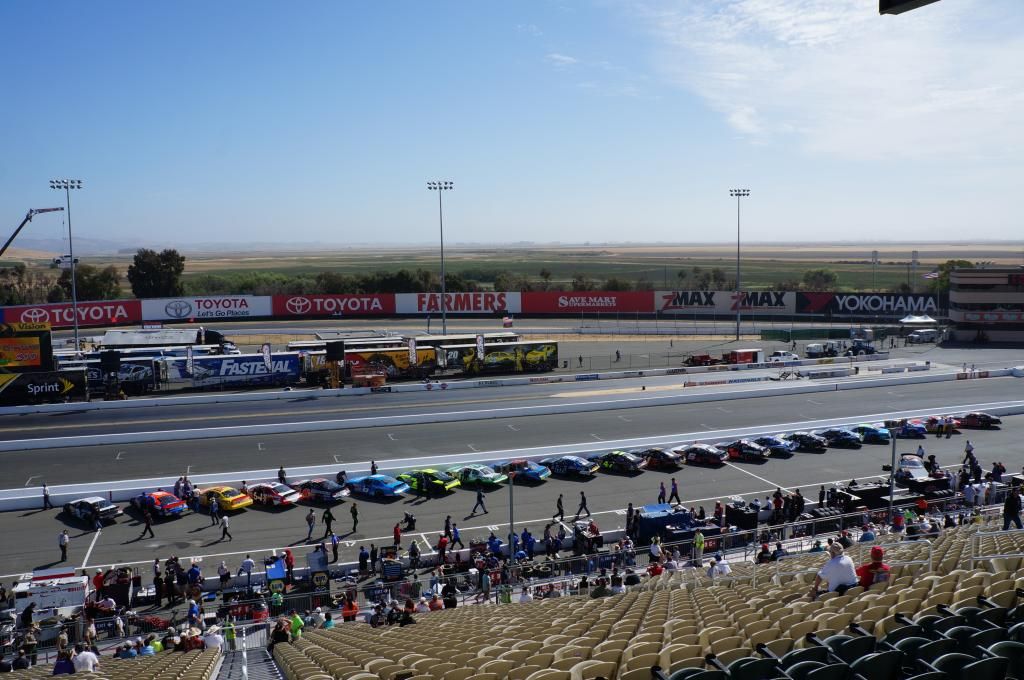 Bridge over turn 1


Carl Edward's Ford in qualifying coming up turn 2 – he ended up winning the race the next day


One of the cars from the Carneros 200 race on 2 wheels rounding the top of turn 3. Ha, wish I had a photo-clearance so I could take some pics w/o the fence in my way.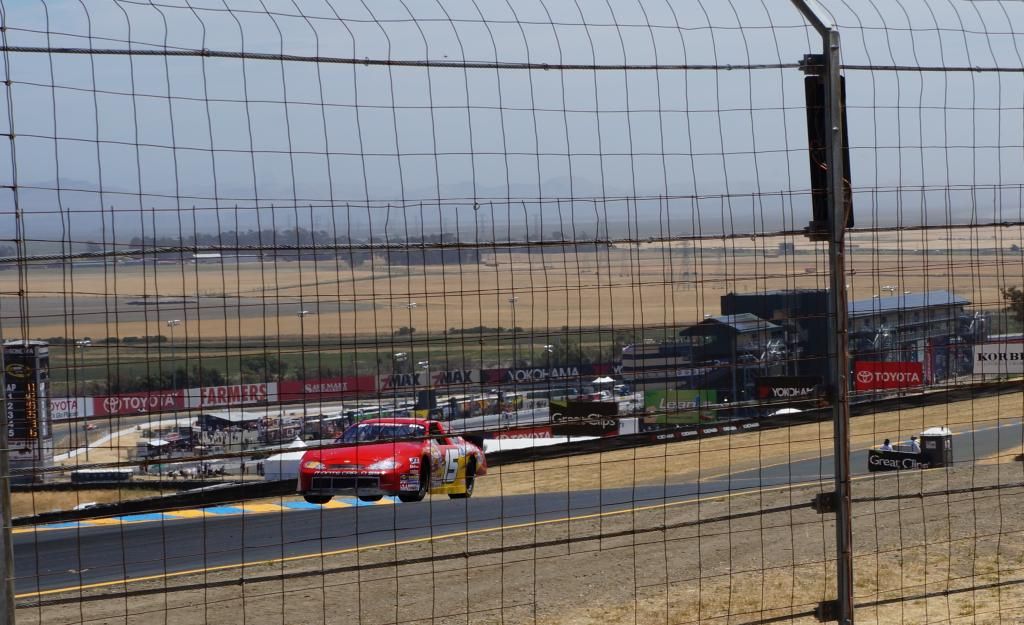 The Carneros 200 cars coming up turn 2 after a green flag – you can see the #84 car nailing the wall down the hill at turn 1. Ouch.


Just the pretty view from the seats at turn 2. Couldn't have asked for nicer weather! It was good to escape the Sacramento heat for a day in the bay.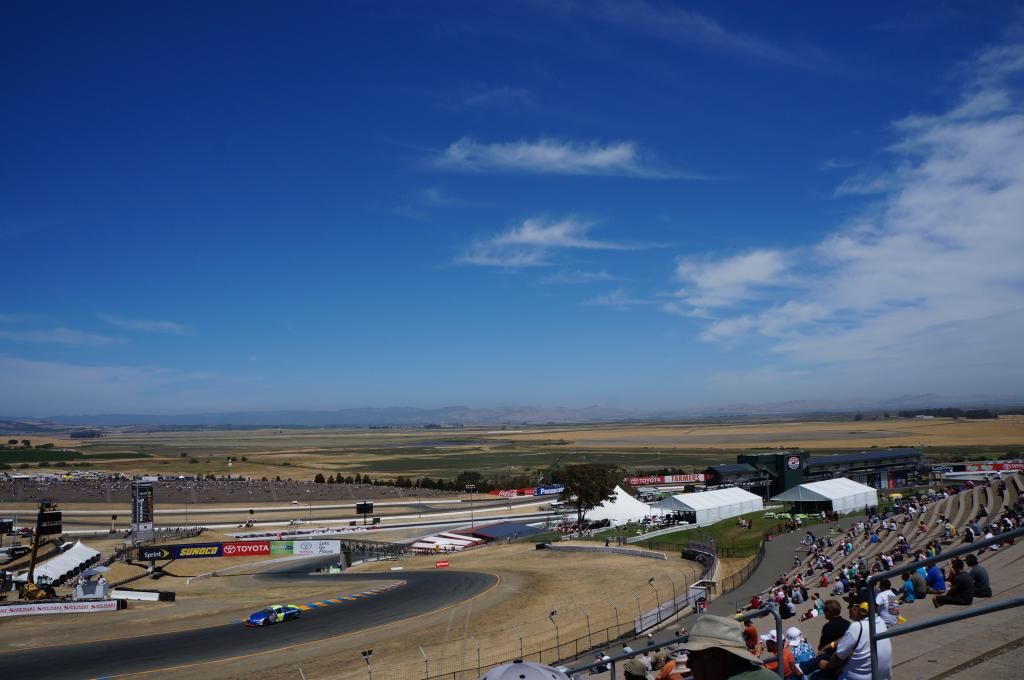 ---
2015 Subaru Impreza Hatchback | #dadcar
2005 Saab 92x Aero 5MT | The basic mods, Stage 2.04
1968 Dodge Charger 383
| WIP, restored almost everything but body work